Following up on the
previous post
, here is a bit of background on the recent,
widely-mocked graphs from Thomas Friedman
. Though it was the first that prompted the most derision, the second graph might actually merit a bit more attention.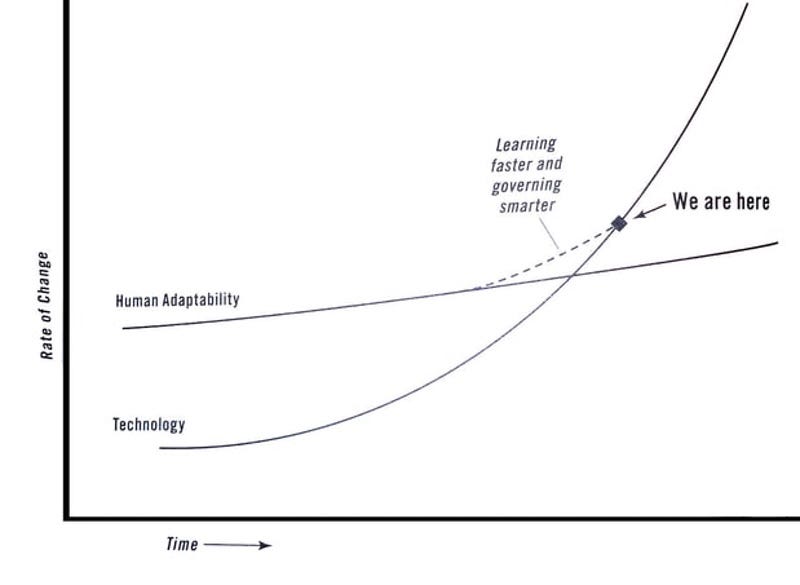 At this point, it is helpful to have a bit of background on Friedman's ideas about modern pedagogy. Friedman has enormous faith in the power of technology to revolutionize education. Unfortunately, he appears to have no idea how antiquated his view of educational technology is, or how badly his ideas have fared in the past. Here's what we had to say on the subject back in 2013.
75 years of progress

While pulling together some material for a MOOC thread, I came across these two passages that illustrated how old much of today's cutting edge educational thinking really is.

First from a 1938 book on education*:


" Experts in given fields broadcast lessons for pupils within the many schoolrooms of the public school system, asking questions, suggesting readings, making assignments, and conducting test. This mechanize is education and leaves the local teacher only the tasks of preparing for the broadcast and keeping order in the classroom."

And this recent entry from Thomas Friedman.


For relatively little money, the U.S. could rent space in an Egyptian village, install two dozen computers and high-speed satellite Internet access, hire a local teacher as a facilitator, and invite in any Egyptian who wanted to take online courses with the best professors in the world, subtitled in Arabic.

I know I've made this point before, but there are a lot of relevant precedents to the MOOCs, and we would have a more productive discussion (and be better protected against false starts and hucksters) if people like Friedman would take some time to study up on the history of the subject before writing their next column.



* If you have any interest in the MOOC debate, you really ought to read this Wikipedia article on Distance Learning.