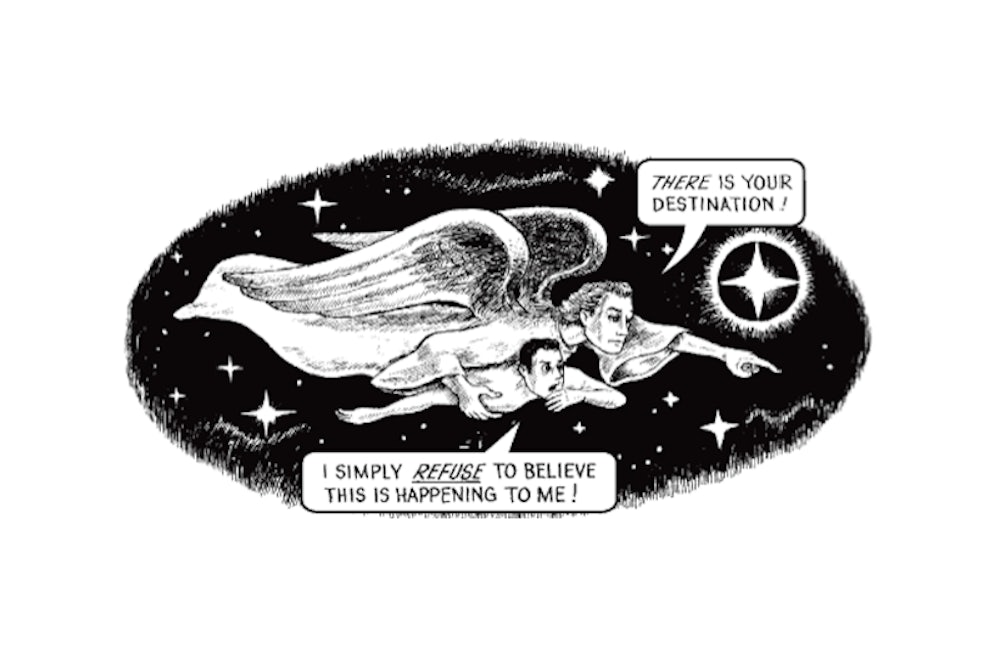 Tracts from the Alamo Church and Chick Publications were ubiquitous. The latter bore a remarkable resemblance in both format and style to the notorious Tijuana bibles of previous generations and I'm sure that, at some point, people looking for one or the other got a big surprise. Being the son of a zoology professor meant I got a disproportionate share of anti-evolution eight-pagers thrust upon me by generally well-meaning fundamentalists.
Jack Chick died this week. Jeet Heer of the New Republic has a good retrospective.
Jack T. Chick Was the Leni Riefenstahl of American Cartooning
Jack T. Chick, the cartoonist who died Sunday at the age of 92, almost certainly thought you deserved to burn in Hell. It wasn't personal—strictly theology. Adhering to one of the most exclusionary forms of fundamentalist Protestantism this side of the Westboro Baptist Church, Chick spent a lifetime drawing cartoon warning of the eternal damnation due to all non-Christians (including Muslims and Jews), believers in false forms of Christianity (the Catholic Church was an especial object of hatred), Mormons, liberal Protestants, homosexuals, and anyone who partook of a wide range of Satanic activities (ranging from trick or treating on Halloween to playing Dungeons and Dragons). Beloved by his fellow fundamentalists, who bought his tracts by the hundreds of millions and seeded them in bus stops and diners all over the world, Chick was widely derided by the world at large where he was seen, accurately, as a producer of hate literature.